CLC bio's store
CLC bio promotions
Industrial Academic
CLC Microbial Genome Finishing Module combines a powerful and proven de novo assembler with tools designed to manage and facilitate the often daunting process of genome finishing. The module is an add-on to CLC Genomics Workbench and all tools are accessible from the intuitive graphical user interface of the Workbench.
Read more

CLC Drug Discovery Workbench is your new virtual lab bench. It gives you access to atomic level insights in protein-ligand interaction, and allows new ideas for improved binders to be quickly tested and visualized.
Read more
CLC bio products
Industrial Academic Student
Cutting edge desktop application for genomics, transcriptomics and epigenomics analysis of high-throughput sequencing data from Illumina, SOLiD, Roche/454, Helicos, and Ion Torrent sequencing instruments.
Read more

CLC Main Workbench features a large number of advanced DNA, RNA, and protein sequence analyses, combined with gene expression analysis, smooth data management, and excellent graphical viewing and output options.
Read more

CLC Main Workbench features a large number of advanced DNA, RNA, and protein sequence analyses, combined with gene expression analysis, smooth data management, and excellent graphical viewing and output options.
Read more

CLC Main Workbench features a large number of advanced DNA, RNA, and protein sequence analyses, combined with gene expression analysis, smooth data management, and excellent graphical viewing and output options.
Read more

CLC Drug Discovery Workbench is your new virtual lab bench. It gives you access to atomic level insights in protein-ligand interaction, and allows new ideas for improved binders to be quickly tested and visualized.
Read more

Unravel the complexity of NGS analysis and discover novel insights with greater than 95% sensitivity and high specificity for unsurpassed accuracy. Biomedical Genomics Workbench provides a comprehensive suite of intuitive analysis workflows, tools, and visualization modules that guide you through a customizable analysis of your genome, exome, targeted amplicon, transcriptome, and epigenetic NGS sequencing data for accelerated discovery, verification, and validation of novel cancer and hereditary disease biomarkers.
Read more

The TRANSFAC TFBS can be used to search for putative transcription factor binding sites in DNA sequences.
Read more

The TRANSFAC TFBS can be used to search for putative transcription factor binding sites in DNA sequences.
Read more
Other products
Industrial Academic Student
Blast2GO is a methodology for the functional annotation and analysis of gene or protein sequences. The method uses local sequence alignments (BLAST) to find similar sequences (potential homologs) for one or several input sequences.
Read more

Blast2GO is a methodology for the functional annotation and analysis of gene or protein sequences. The method uses local sequence alignments (BLAST) to find similar sequences (potential homologs) for one or several input sequences.
Read more

Blast2GO is a methodology for the functional annotation and analysis of gene or protein sequences. The method uses local sequence alignments (BLAST) to find similar sequences (potential homologs) for one or several input sequences.
Read more

Blast2GO is a methodology for the functional annotation and analysis of gene or protein sequences. The method uses local sequence alignments (BLAST) to find similar sequences (potential homologs) for one or several input sequences.
Read more

Blast2GO is a methodology for the functional annotation and analysis of gene or protein sequences. The method uses local sequence alignments (BLAST) to find similar sequences (potential homologs) for one or several input sequences.
Read more

Blast2GO is a methodology for the functional annotation and analysis of gene or protein sequences. The method uses local sequence alignments (BLAST) to find similar sequences (potential homologs) for one or several input sequences.
Read more

The bROC plug-in from Bioformatix is used in the discovery of differentially expressed probes in microarray experiments. bROC plugin deploys in CLC Main Workbench and CLC Genomics Workbench.
Read more

KLAST is a fast, accurate and NGS scalable bank-to-bank sequence similarity search tool providing significant accelerations of seed-based heuristic comparison methods, such as the Blast suite of algorithms.
Read more

KLAST is a fast, accurate and NGS scalable bank-to-bank sequence similarity search tool providing significant accelerations of seed-based heuristic comparison methods, such as the Blast suite of algorithms.
Read more

KLAST is a fast, accurate and NGS scalable bank-to-bank sequence similarity search tool providing significant accelerations of seed-based heuristic comparison methods, such as the Blast suite of algorithms.
Read more

The splicing mutation pipeline plug-in finds and interprets genomic variants that alter mRNA splicing in human exome, targeted sequencing, or complete genome data.
Read more

The Bio-Signature Discoverer plug-in identifies minimal sets of molecular quantities that are highly predictive for a given outcome. Find which is the minimal sets of genes whose expression values accurately discriminate between healthy individuals and cancer patients, or identify the methylation signature that characterizes poor prognosis in autoimmune diseases. Bio-Signature Discoverer allows researchers to accomplish these tasks and many others in a statistically robust, computationally efficient, and user-friendly way.
Read more

The Bio-Signature Discoverer plug-in identifies minimal sets of molecular quantities that are highly predictive for a given outcome. Find which is the minimal sets of genes whose expression values accurately discriminate between healthy individuals and cancer patients, or identify the methylation signature that characterizes poor prognosis in autoimmune diseases. Bio-Signature Discoverer allows researchers to accomplish these tasks and many others in a statistically robust, computationally efficient, and user-friendly way.
Read more

The Bio-Signature Discoverer plug-in identifies minimal sets of molecular quantities that are highly predictive for a given outcome. Find which is the minimal sets of genes whose expression values accurately discriminate between healthy individuals and cancer patients, or identify the methylation signature that characterizes poor prognosis in autoimmune diseases. Bio-Signature Discoverer allows researchers to accomplish these tasks and many others in a statistically robust, computationally efficient, and user-friendly way.
Read more

The Bio-Signature Discoverer plug-in identifies minimal sets of molecular quantities that are highly predictive for a given outcome. Find which is the minimal sets of genes whose expression values accurately discriminate between healthy individuals and cancer patients, or identify the methylation signature that characterizes poor prognosis in autoimmune diseases. Bio-Signature Discoverer allows researchers to accomplish these tasks and many others in a statistically robust, computationally efficient, and user-friendly way.
Read more

The Bio-Signature Discoverer plug-in identifies minimal sets of molecular quantities that are highly predictive for a given outcome. Find which is the minimal sets of genes whose expression values accurately discriminate between healthy individuals and cancer patients, or identify the methylation signature that characterizes poor prognosis in autoimmune diseases. Bio-Signature Discoverer allows researchers to accomplish these tasks and many others in a statistically robust, computationally efficient, and user-friendly way.
Read more

The Bio-Signature Discoverer plug-in identifies minimal sets of molecular quantities that are highly predictive for a given outcome. Find which is the minimal sets of genes whose expression values accurately discriminate between healthy individuals and cancer patients, or identify the methylation signature that characterizes poor prognosis in autoimmune diseases. Bio-Signature Discoverer allows researchers to accomplish these tasks and many others in a statistically robust, computationally efficient, and user-friendly way.
Read more
All licenses include 12 months of product maintenance, upgrades, and support. After this period, the license can be used forever (with or without maintenance, upgrades and support).

Contact your local sales representative for information regarding multiple license discounts and/or multiple year maintenance contracts Click here to get in touch.
Need help? Let us help you.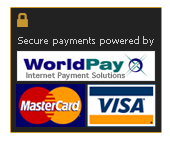 When purchasing products that belong to a campaign in our webshop, we ask you kindly to process the purchase before continuing shopping for other products.

You will be redirected to the checkout screen in 30 seconds, or you can click on the button below to proceed with the checkout.


Best regards,
CLC bio
If you want to remove the product from your shopping basket, please click here